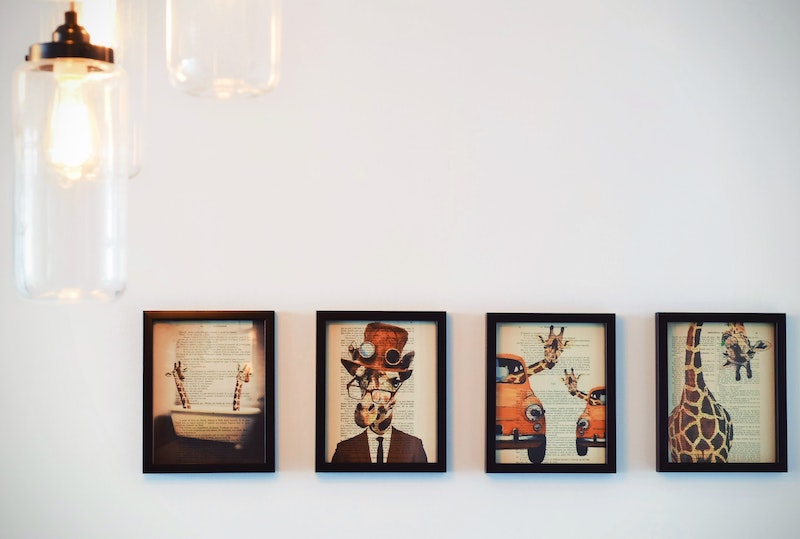 Q. Who are you and why should I order my acrylic from you?
A. That's simple: We're one of the largest printing companies in the country, and we provide the highest quality at guaranteed low pricing. Our ordering procedure is straightforward. Upon request, we provide free professional design and design proofs. You'll enjoy our interaction!
Q. What kind of material do you use for photo printing?
A. We source our acrylic sheets from the best producers to provide you with premium quality prints. Acrylic is a mixed plastic material with 30 times more strength than glass. A shiny surface with a glass look that provides better picture quality and is long-lasting, scratch-resistant, and unbreakable.
Q. What is the quality of your product?
A. Our Acrylic Photo Frames have the highest quality available and we are using special UV printers that guarantee the brilliance and the fidelity of colors. Thanks to their high resistance to the sunlight, our prints on Acrylic keep the colors for years. Using the best quality for our product supports as well as using the most modern and advanced technology for printing, guarantees you the best service from us in the printing domain.
Q. What finish does your acrylic product have?
A. Acrylic photo prints come with a gloss finish that looks exactly like glass. However, acrylic is scratch-resistant and does not break like glass.
Q. What is the size that I can order?
A. You can order your acrylic photos in 8×6, 12×9, 11×11, 18×12, 21×15, 35×23. All measurements are given in inches.
Q. What resolution is required to print my photo?
A. Thanks to our online tool, once when you upload your image, a message will inform you if the resolution is too low. A minimum resolution of 100 pixels by inch is necessary for having a high-quality print.
Q. What image formats are allowed?
A. Our system allows you to upload the most popular formats: JPG (.jpg, .jpeg) and PNG (.png)
Q. Do you apply any treatment to the image?
A. We do not apply any treatment to your images. There isn't a single manual change or modification made to your file. Please think about your product's Preview phase. The merchandise you see at this step is the product you will receive.
Q. What payment methods do you offer?
A. We offer all modes of online payment such as credit card, debit card, net banking, phone pe, G pay, UPI, Paytm via Razorpay. We do not offer cash on delivery on our website.
Q. How much does delivery cost?
A. There is no minimum amount required to avail free shipping on your order. We offer free shipping on all orders made through our website.
Q. Can I get additional discounts on my order?
A. Our prices are already significantly lower than those of many other online and offline merchants, and we occasionally run promotions for a limited time. To receive exclusive access to those offers, sign up for our newsletter.
Q. How do you pack my order?
A. With love of course! We pay the greatest attention to the packaging of our products. We make sure all our products are wrapped in protective layers to keep them intact until they reach you. According to the size of your print, it is safely placed in a cardboard box before dispatch.
Q. Can I get my ordered gift wrapped?
A. Yes. you have the option to get your order gift wrapped if you are buying it for someone else. There is a 50 rupees extra charge for gift wrapping.
Q. What if the print is not as I expected?
A. Our printers are precisely tuned to print the correct colors. We will do our best to match the color scheme of your design. Slight colors may have some fluctuation in rare circumstances. This will not be regarded as a manufacturing error. We will not offer refunds or accept returns due to color, depth, or tone misinterpretations. We are not responsible for any discrepancies between the appearance of the product on your screen and the final printed piece, whether real or perceived. We'll deal with this scenario on a case-by-case basis. If you have specific color preferences, please include them in your special instructions.