Acrylic Photo Frames: For more focus on your picture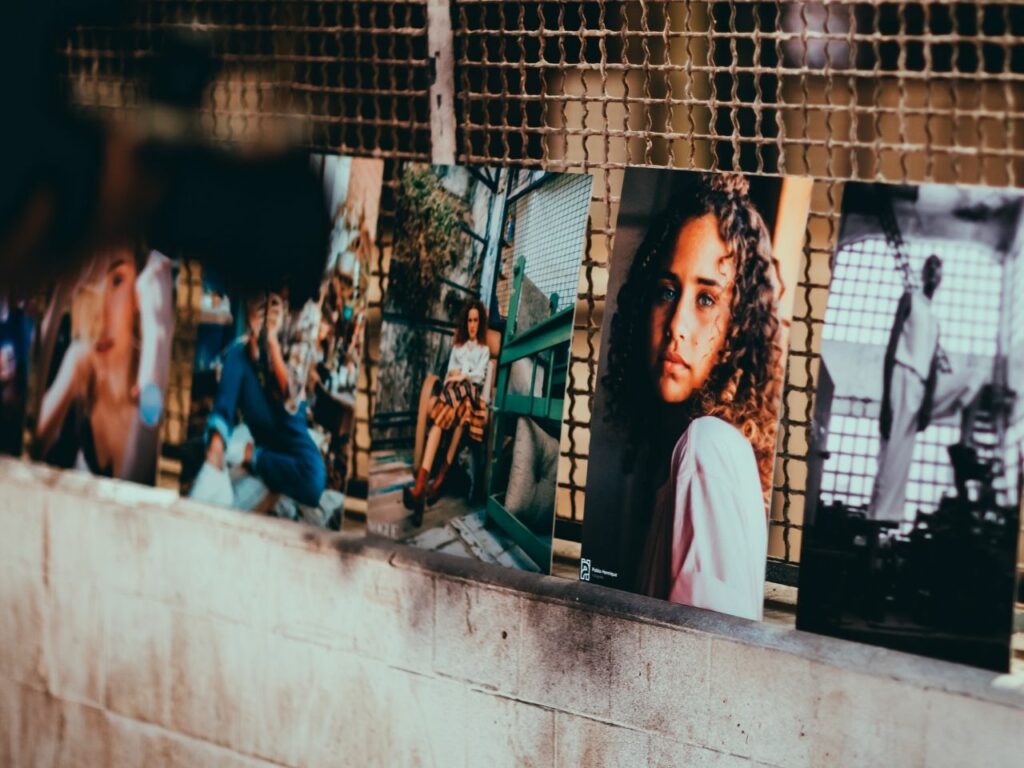 Taking over the classic glass and wood, the new emerging star of photo frames is Acrylic Photo Prints. The versatility of this plastic material sets it apart from other commonly used materials in framing. Also known as Plexiglass, Acrylic is a replacement for traditionally used glass in various ways given its benefits. Thus Acrylic Photo Frames are preferred for almost every photo framing. As transparent as glass, the frames do not let anyone sense the difference in material. Ditching the framing borders, acrylics provide a minimalist yet classy look for the house.
Acrylic glass is a plastic made from acrylic acid derivatives that have the same attributes as regular glass: transparency, lucidity, clarity, and translucency. If you are decorating your house with some memorable moments, an Acrylic wall photo could be the showstopper for your renovation. The material can be molded in any shape and once solid, It can withstand the most severe fall. The photos printed on acrylic have a higher impact resistance which makes them 10x less likely to get broken. The unbreakable nature of acrylic sheets makes them a safer option for home decor.
Acrylic Wall Photo : True to life colors
An acrylic wall photo can be the statement decor piece of your home, office, gallery, or any space which needs a change of style. It can fit the aesthetic and theme of any room sublimely. You can use the memorable moments that you have captured on the acrylic sheet and relive them every day. Under the acrylic plate, your favorite artistic photos will pop with vivid colors. Wherever you put your prints, whether it's in your living room, bathroom, bedroom, or even on your patio, they'll add a stylish sparkle to your home. Be it your wedding photographs or vacation pictures, they can be easily brought back to life with a glistening shine on the acrylic surface. As you look at the print from different angles, the light is refracted on the outline, creating a delicate appearance of movement.
Printed directly and beautifully on a precise cut-out acrylic sheet, your photos can be brought to life with custom acrylic photo prints. And to say, it is a frame in itself. The frameless look of a printed photo will shine on its own. If printing is done directly under acrylic, the effect of depth in colors is increased with a glossy look to accompany the impressive photo print. Usually, the printing of any photo on the acrylic is done with the help of UV printers which use ultraviolet light to dry the ink directly on the acrylic sheet. The advanced CMYK technique is used for fade-resistant printing on acrylic. It refers to the four ink plates used in some color printing: cyan, magenta, yellow, and key (black). This technique makes the photo print vibrant and lustrous.
Easily customizable
A fresh vibe can be brought to the space of renovation by adding customized acrylic photo frames in India. You can customize the acrylic photo prints in a snap with the help of retailers online who provide excellent services for printing on acrylic. Whatever photo you choose, your photographs will appear crisp thanks to the translucent, glass-like support, which emphasizes the depth of color and clarity of detail. As acrylic can be produced in any shape you have the option to choose the shape and size of your acrylic photo frame on online printers.
First, one layer of white paint is applied to the back of the plate. The second white layer's goal is to provide a vibrant vivid contrast while also protecting the print from scratches, moisture, and sunlight. This method has been demonstrated to be the most successful for acrylic glass printing, resulting in a print that is extremely sturdy and long-lasting. The smooth translucent glossy surface adds the finishing touch, giving your print a unique gleam. You can find manufacturers of premium quality acrylic sheets who also provide online acrylic photo printing India.
Professional and contemporary acrylic photo prints
For art galleries and photo exhibitions, acrylic photo prints have become the industry standard. Their availability in almost all sizes makes the acrylic wall photos suitable for portraying artworks and concept photography. Even a huge masterpiece can be hung on your gallery wall without being a burdensome piece to be cared for. Besides, there is no need for drilling holes for acrylics, they are lightweight and can be pasted on a wall using a strong adhesive. The longevity of the material will surely astound you for it can last for years to come without any scratch. Once the colors are imprinted on the acrylic sheet, they won't fade for a long time. You will find the prints intact if you revisit them after decades.
Why choose Acrylic Wall Photo Frames?
There are various reasons to choose acrylic wall photo printing online such as the fact that it weighs almost half as that of a common glass photo. Acrylic has a higher light transmittance and is much easier to process than glass. Being an easy material to work with when molten the sheets can also be molded into complex shapes. This makes them useful not only in flat frame printing but also in 3-D acrylic decor items. The possibilities are limitless with acrylic, generally when heathen, which makes it flexible.
It took a great deal of effort to introduce Acrylic as a useful material and replace glass with a plastic-based substance. But once done the acrylic has proved its worth with various innovative uses. The custom acrylic prints are known for their brilliant colors and visual impact. Color rendition makes your pictures look modern and sophisticated from every angle. Choose acrylic picture printing if you want to give your photos a dazzling look. It is certain to improve the appearance of any room.
We may not be able to revive our heydays, but we can have them framed and cherished with us forever with an Acrylic Picture. Every photograph tells a story. Make the narrative even better by printing it on a gleaming Acrylic frame, transforming it into a vibrant and livable memory. Replacing the breakable glass frames give your memories and home a new look with our premium Acrylic Pictures. Shop your exclusive acrylic prints now!